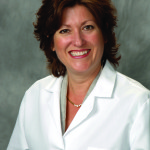 Hearing Problems… or maybe just earwax? Join us on July 30 & 31 in Pagosa Springs, August 1, 2, 3 in Alamosa to FIND OUT!
SPECAL GUEST! Nationally Known Hearing Aid Expert, Kristen Schardein will be available for our special event – AT NO CHARGE!!
We'll look into your ear canal with our Video Otoscope. As you are watching the TV screen we'll do a complete inspection of your ear canal and eardrum.  If there is any amount of wax blockage, you'll know immediately.
FREE! ***Video Otoscope Exam. It may just be wax blockage. ***Computer Hearing Screening with a licensed hearing professional to see what you hear and what you don't. ***Hearing Aid Inspection. All makes and models. ***Trade-in Appraisal of your old hearing aids. ***Package of Hearing Aid Batteries.  Limit one free pack per family.
Preview the latest technology from Starkey. WE PROVIDE HEARING SOLUTIONS TO MEET EVERYONE'S BUDGET. Financing Available for those who qualify.

MUSE iQ: Introducing Synergy, powering Starkey's latest hearing technology Muse.  Synergy is hearing technology made for the next generation  of patients. Muse are hearing aids made for life.
Introducing Halo iQ: The made for iPhone Hearing Aid.  Go anywhere and do everything with Starkey's breakthrough Made for iPhone® Hearing Aids and TruLink®, the easy-to-use hearing control app. These advanced new hearing aids enhance every listening experience, and connect easily to your iPhone, iPad®, iPod touch® and Apple Watch® via the TruLink app. Enjoy phone calls, music, videos and more streamed directly into your ears with pristine sound quality — no background buzzing and whistling.
R.S.V.P. today to reserve your opportunity to join us for this special event. We are a family locally operated business since 2005. Our Pagosa Springs event dates are July 30th & 31st.  Alamosa is August 1, 2, 3. 
Ears 2 U Hearing Aid Services: Pagosa Springs: (970)731-4554
Ears 2 U Hearing Aid Services: Alamosa: (719)587-9820
WE LOOK FORWARD TO SEEING YOU THERE, AND AS ALWAYS, THANK YOU FOR YOUR BUSINESS!