Updated on March 7, 2018 by Scott Erickson, Owner Ears 2 U Hearing Aid Services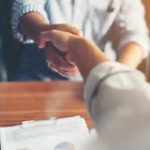 I have had many conversations with our new and existing patients who are trying to make an educated decision on the amount of money they need to spend on new Hearing Aids.
Regardless of the severity of your hearing loss, in a nutshell, not hearing in your everyday environment is a handicap. Because hearing instruments are not a quick fix like glasses are for vision, in my opinion, consultations and follow-up adjustments with a professional provider, along with hearing aid maintenance for the life of the hearing aid is the key factor for a patient's success.
As a professional hearing aid provider who has been helping patients just like you for thirty plus years, who also wears hearing aids, I understand the process of what it takes to be a long-term, successful hearing aid wearer.  My goal is to improve your outcome with hearing aids.
When you make a hearing aid investment, it is best to factor into the cost what is included in your purchase.  Are the hearing aids providing you with state-of-the-art technology to help you understand speech in noise, or are they just amplifiers?  How many appointments are provided for professional clinical hearing screenings, computer adjustments, clean and checks, wax removal, and additional consultations at no cost to you for the life of the hearing aids?
No additional cost to you for these visits is the key.
When reviewing your less expensive options, please consider this. With a pay as you go agreement, many patients who invested in a contract which only provides a limited amount of free appointments stop the needed professional maintenance hearing aids require. Wax, hair, body oil, and every day environmental challenges tax the hearing aid's performance. Today's hearing aids are computers in your ears! Professional clean, checks and adjustments are a must for success!
Unfortunately, too many hearing instruments bought with a limited amount of appointments provided, wind up in a drawer instead of being worn. The patient is frustrated and gives up. Patients who have had this experience conclude hearing aids just don't work and are not worth the effort. Hearing is worth the effort! Professional office consultations with a qualified hearing specialist coaching you can make a difference. Adjusting to hearing aids is a process and every patient has individual needs. Knowing the number of visits someone requires to be successful varies.
Lastly, I would like to share the experience of one of my patients who purchased hearing aids from me nine years ago. His hearing had changed and he needed his aids adjusted. After being rescreened and the hearing aids were computer programmed to his new hearing loss, he was amazed these services were included in the initial cost of his hearing contract. That is one of the benefits of including services for the life of the hearing aids. Unlimited adjustments and professional services.
Please help me, help you, keep your hearing aids out of the drawer and into your ears! I hope this commentary helps answer your questions.
As always, thank you for your business and looking forward to seeing you soon.
Scott